Who Are We and What We Do?
Welcome to Toiletable! We are a team of experts dedicated to all things toilet. This includes troubleshooting common toilet-related problems, testing different toilet models and products, and keeping you up-to-date on new products as they arrive on the market.
After many years in the business, we're here to do the dirty work. Whether that's researching and compiling all the information  you need when buying a new toilet, or providing step-by-step guides on how to fix the one you already own, you can trust the Toiletable team.
We represent a variety of both passionate writers and top-notch experts in the field, who  work together  to create the valuable content you need.

Our Mission
Around the world, millions of people use a toilet multiple times a day. In the United States, every house, apartment, condo, or tiny house has at least one toilet, if not a bathroom on every floor. Whether you like it or not, you likely spend more time on your toilet than perhaps any other seat in your house. Leaks, clogs, and cleaning are as constant in your life as eating and drinking. But instead of letting your toilet's quirks and flaws control your daily routine, Toiletable is here to help you take back ownership of it!
We'll teach you how to fix, prevent, or replace any of your toilet's inconveniences, until you don't just tolerate going to the bathroom- you look forward to it!
On our website, you'll find product reviews, how-to guides that will help you fix everything from the top of the tank to the bottom of the bowl, installation instructions, buying guides, and more!
Stop letting a cold seat or weak flush ruin your day; with Toiletable you can take back your throne!
Why Trust Toiletable?
As mentioned, our team consists of highly experienced craftsmen with many years of experience. They've taken all of the tips, tricks, and industry secrets that they've accumulated over the years, and worked with our writers to bring that knowledge straight to you.
Since Toiletable's conception, our readers have been delighted with the practical and concise content we've provided.  We've never ceased in our mission to help our readers be informed and make the right choices.
Meet Our Writers
Katie Powell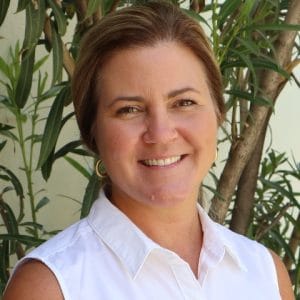 With over 20 years of writing experience, Mrs. Katie Powell is one of our top expert writers in the field. She keeps up to date with different toilet products like TOTO, American Standard and Kohler products. Over the years, she has helped create dozens of high-quality how-to articles for toilet repairs as well as and buying guides to help people make the right choice when choosing a new toilet or accessory. 
She continues to create great content for the reader and we are very happy she is part of our team.
Thanks Katie!
Tyler White
Tyler is a strong technical writers with 15 years of experience. Mr. Tyler White has a background as a plumber, so he's very knowledgeable about toilet topics. Having this background makes him a great fit for Toiletable. With his vast experience, Tyler can face any problem, question, or concern and solve toilet related issues.
He delivers genuine content geared towards helping the reader find technical answers. 
We are very happy Tyler is part of our team throughout the years!
Meet Our Editor
Isabel Randolph
Visit her Linkedin profile

Isabel is a copy editor for Toiletable with an undergraduate degree in English writing and over 4 years of experience writing and reviewing professional written communications, in addition to other business consulting activities.
She has worked with clients based in North America, Latin America, and Asia across a variety of industries. She specializes in grammar, content review, and overall article format and structure while editing.
Isabel helps ensure each of our articles will be helpful, informative, and entertaining for readers. She is also a current business student pursuing an MBA at the University of Michigan and spends her free time partnering with local nonprofits, running, and relaxing with her dog.
Additional Company Information
Please check these special pages, which give you more info about Toiletable
Follow Us on Social Media
Please follow us on our social media platforms.
We hope you as the reader enjoy our site and we thank you for the continued support.
Please feel free to reach out and we would love to know your feedback.
Thank you,
Toiletable Team